Swaziland Facts & Figures
All information on Swaziland from time zones, currencies, languages, population, climate and lots more.

Read more...
The successor to the throne is chosen in relation to the status of his mother. A Queen Mother is selected because of her high rank, however, the Queen Mother will be chosen by the Royal Council after the King's death, she will be from an unrelated family. The Royal family line, the Dlamini's, never intermarry; the King is always a Dlamini, the Queen Mother is never a Dlamini. The Queen Mother may have only one son, as a king is not to be followed by blood brothers. He is "Nkosi Dlamini" and is expected to unify his position by choosing wives from all sectors of the community.
Read more...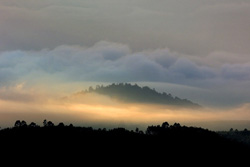 During the fifteenth and sixteenth centuries, an African people of Nguni descent migrated southward from Central Africa and eventually, during the mid-eighteenth century, a group of them settled in the area which is now Swaziland. These people, the Nkosi Dlamini, became known as the Swazis, and today both names live on. Nkosi means 'king' and Dlamini is the surname of the royal family. The country derives its actual name from a later king, Mswati I but another name, Ngwane, is an alternative word for Swaziland.
Read more...
Traditional healers in the Kingdom of Swaziland are regarded as physicians, prophets, priests, herbalists and diviners which places a great responsibility upon them. approximately 80% of the Swazi Nation consult them and there are both male and female traditional healers. The "Inyanga" inherits his skills from his grandfather and father. His profession is dominated by men and the "Inyanga" holds a senior place in Swazi society. His main function is divination which may be effected by throwing the bones. After several throws when the bones fall into different patterns, the "Inyanga" will scrutinize them and then spell out a clear message in lyrical siSwati.
Read more...
Originally a clan system existed in the Kingdom of Swaziland which was structured as follows: Nkosi Dlamini: Close blood ties and high status - aristocracy Bearer of Kings: The class who have provided Queen Mothers. Clans with own areas and hereditary chiefs. Clans from whom officials are selected for rituals and administration. Through marriage these clans have intermingled but there is still a class system which regulates marriage. Within the aristocracy, the first wife is never the main wife, status is very important and a second wife who has a higher pedigree will take precedence. A preferential marriage is arranged by the parents which bestows a higher status upon the union forming a permanent bond between the families.
Read more...